How to Become a Front-End Developer in 2020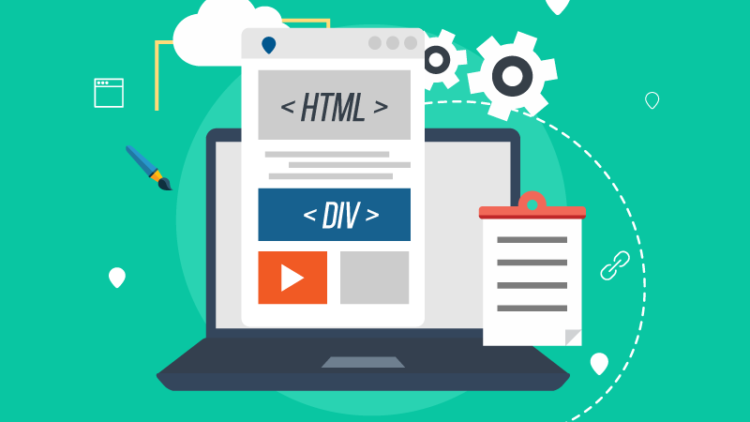 A web design is used to display a website beautifully in front of a visitor. Front end development shows how design is implemented on a website. A Front end developer is known as the developer of a website. A developer also designs and implements the website's interface. This interface is very important for a user so that he can easily find the thing he wants. A developer ensures that the website works using JavaScript, CSS, and HTML languages to make his website run smoothly.
Types of developers: We should know that there are three types of developers who can develop a website. They are back end developer, full-stack developer, and front end developer. Simply say, a front-end developer does all the work that a visitor can see or talk to the admin panel of a site while visiting a website. Back-end developers can play an important role in a site that is to manage the important database and create the site infrastructure. The stack developer usually does all the work for a site. This means stack development usually works together like the other two. They can handle all the work from the beginning to the end of a site. Currently, there is a trend where there is a mismatch between the work of the front developer and the back developer. Due to the carelessness of back developers, front developers have to manage a lot of work. On the other hand stack; developers have all the experience through which they can manage the work of a whole website. They specialize in network systems, computer configuration, and website management.
Front End Developer Duty and work: Front end developer can do various types of design and customize a website that helps a site to increase traffic and DA PA. A successful front end developer must have some good aspects, some of which are highlighted below:
· A developer must have a good idea that helps to design and structure to make a page better.
· Make a website with updated features for increasing user experience.
· Aesthetic design and functional layout should be balanced strictly.
· The website must be made smartphone capable.
· Creating a website must use reusable code for later updates.
· The website must be optimized for scalability and best loading speed.
· The whole design must have the structure of the promotion of the brand.
Front End Developer Skill: Since a front-end developer is key to developing a website, there must be some quality in it. Some skills are given below for developing a website:
· A developer must have a minimum of some knowledge of computer science or its equivalent.
· A developer must be good at coding languages.
· Must know internet server CSS.
· As a developer, you must know about graphics design.
· A developer must have a vast knowledge of SEO.
· The developer must be proficient in solving coding problems.
· The developer must have an attitude of communication with everyone.
Become a front end developer: If you want to be a front end developer, you must have some skills. A front end developer is key to a site. Here are things to learn when becoming a front end developer:
· Learn HTML, JavaScript, and CSS: A site cannot be created without such coding languages. Web development and SEO is important to know this language. These languages are very easy to use and there are many user manuals online, through which coding can be learned easily.
· Get informed: If you want to be a front end developer, you must read books and various articles online. You can become a better developer by knowing how a website works. If you want to increase your knowledge, you can watch various videos from Google or YouTube.
· Practice: The more you practice online coding the more you learn. The more coding that can be done; a site can be updated through small coding. If you make a mistake in coding, you don't give up hope, practice again and again. That way we can learn from a mistake.
· Need skill in the command line: The command line is a means of accessing the functionality of the operating system through the internet. It is easy to access from one layout to another through the command line.
· Deep learning version control: One of the biggest problems with coding is changing small things. If you change these small coding and repeat it, its output will never be the same as before. That's why a good front-end developer has to retain a lot of knowledge about version control. Version control has impressive selection options if you want to make your site popular. Because of this feature, a task can be restored to its original state only by giving a command.
· Know your tools: As a developer, it is important to know all the tools of a front end development website. Coding on a site is impossible without knowing what tools work. Tools usually help to create a website. Using a variety of tools, a developer can make his webpage attractive to the visitor.
· Develop your skills: There are currently many free online courses available to help you improve your skills in front end development. Notable topics for receiving such services are code academy, free code camp, CSS layout, front end checklist, and Vue.js. These are easy to use online and can be an incentive to learn website development.
· Take a course: to be a perfect developer, experienced people have no choice but to learn to code. You can do this course either offline or online. By taking the course, you can get a clear idea about front end development.
It is possible to become a front end developer without any formal education. No degree is required, only willpower is sufficient. However, you need to know the programming language, programming tools, and framework used. You can learn this course online for free or at low cost offline in front of an expert trainer.
Conclusion: As a front-end developer you need to remember that you are mediating between a website and its visitors. So you always have to create a user-friendly website keeping in mind the needs of the clients. Beautiful website structure and design attract clients to come to the page. It takes some time to become an expert front end developer. It's not just a coding site, its impact is far-reaching.