Top Python Projects to Contribute on GitHub in 2021
Top Python Projects to Contribute on GitHub in 2021. Conclusion: As long as people are coming up with discoveries or creativity, this has no limit. Python is just a tip for Iceberg; there is a clear picture of what you want to do in python languages.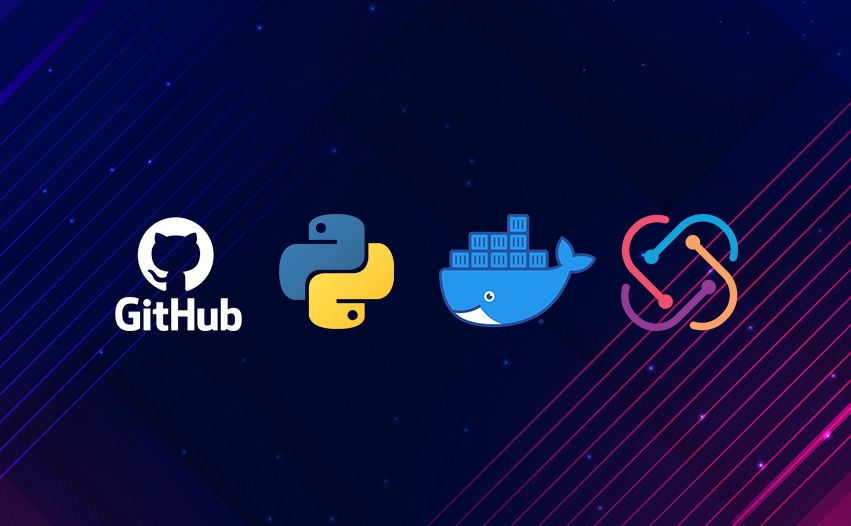 According to data science skills, Python is the top language for practitioners and programmers with about 65.2% of the vote. Python is the language of choice for the programmer for Statistical Modelling, Tensor Flow is used for Framework and Git is used for giving code among the programmers.
For centuries, developers around the world have preferred python for most of their work. Some of the reasons that developers like python are easy to use. Non-real-time or real time features a wide collection of security packages and increased efficiency in programming. Python gives you complete freedom which can inspire some of GitHub's Projects to express your innovative attitude.
The Reasons for Python Projects Are More Preferable: There is a lot of demand in the job marketplace for programmers who are proficient in python language. It has a huge amount of data support libraries and easy to use structures. For several years it has been considered suitable for command-line applications. GitHub's projects are enough for different open source examples. It works for everything from Twitter data monitoring, generates routine tasks automatically to password generators. It also helps to understand the ins and outs of Pandas, Multiple Architecture, and Django website framework.
GitHub is a place for extensive online coding. Python is an effective programming language and is very popular among developers. Let's discuss some of GitHub's top projects in python below here,
Manim: Manim is a type of animation engine that works for explanatory maths related videos. It runs on python version 3.7 and is used to create animation programs properly. The main goal of this project is to learn mathematics through intuitive as well as fun animation with the help of various graph charts and stay away from the stereotyped system. Higher category maths is taught using the Manim library on a channel called 3Brown1Blue on YouTube. You can use Manim to control the animated video and chart animation.
If you want more info about Manim, click here
DeepFaceLab: DeepFaceLab is one of the funniest GitHub projects of python. It is a tool that can create fake videos and images, such as de-age, and swap faces, and fun stuff. Project developers claim that more than 95% of spam videos on Google have been created with these tools. The DeepFaceLab specially was created by the GitHub user @iperov to change the structure of the face.
If you want more info about DeepFaceLab, click here
Airflow: Airflow is a tool that works for the author, monitoring workflows, and schedules. A source workflow tool of Apache Software Foundation is Airflow which is powered by Python. To use this tool, you need version 2.7, 3.5, and more of python. Python features of this tool work to control workflow, and manage or schedule any web app. It works with a variety of plug and plays operators, including Amazon Services, Microsoft Azure, and Google Cloud.
If you want more info about Airflow, click here.
GPT-2: GPT-2 is a model that works like a language-based transformer. It is primarily designed to predict the preceding word between the next words. In this model, if you give input arbitrarily, it gives a sample like synthetic writing in response. It converts an unused large language model into a well-organized paragraph. In a sentence, when you put a text in GPT- 2, this language model gives a long predicting text.
If you want more info about GPT-2, click here
XSStrike: XSStrike is an extreme weakness for a site that can be harmful and extremely annoying for a site. Attacking websites and data can be damaged, especially by unwanted code from clients. S0md3v's XSStrike is unique for detecting such malicious code. Meanwhile, the developer thinks that instead of checking the payload, this tool analyses the site and those who are experts create the payload that works.
If you want more info about XSStrike, click here
Google Images Download: Hardik's program helps us to download many images from Google via computer. This tool continues to install the library at the beginning, use the tool command, do the keywords search as you need, and see the skills of the tools. This tool usually helps to find and download the images that are in the Google image index. You can find images from Google in the same way from another python file.
If you want more info about Google Image Index, click here
Photon: Photon is a web crawler that is easy to use, very powerful, and built by the proton. These tools follow the system and guidelines from fast crawler and s0md3v's lightweight framework which allows analysis and collection of data from open source. Photon stores all information through a specific process that can be exported as a JSON file. The tool completes its work by giving various options such as deleting some URLs, controlling timeout, and giving so many recommendations.
If you want more info about photon, click here
NaturalTalk: In its main part, the NaturalTalk project mainly deals with Image Captioning and NumPy which is used for multimodal network iteration. Developers have released a tool called NaturalTalk 2 for well-improved hardware and update technology that is capable of the fast league and better than NaturalTalk. Using the batch implementation feature, now the tool uses the RNN feature and can run the GPU due to the CNN feature. Although the developers did not evaluate it well, it is still on GitHub for review.
If you want more info about NaturalTalk, click here.
Xonsh: Xonsh is a programming language command prompt, Unix-grazing language, and cross-platform powered by python. It can run on python version 3.5 or more. It is used for everyday work and the use of specialists. Furthermore, it can work on many large systems including Linux, Windows, and Mac OSX, etc.
If you want more info about Xonsh, click here
Rebound: Usually compiling errors are very confusing and frustrating. Then the only way to re-read the whole document and find out the mistake. Jonathan Shobrook and his tool can help us find all these problems. The rebound will usually work with your file and come up with any overflow threads that can be found. Rebound only supports Java, Node, Golang, Node.js, and Python.
If you want more info about Rebound, click here
Conclusion: GitHub is currently the storehouse of human creativity. As long as people are coming up with discoveries or creativity, this has no limit. Python is just the tip of the Iceberg; there is a clear picture of what you want to do in python languages. Developers can use it to create a project that is more useful and amazing over the ages. Let this article be a source of inspiration to awaken all those latent talents in your mind and to do something new.